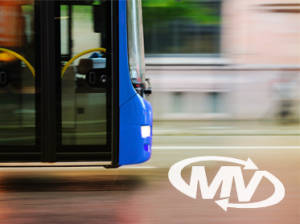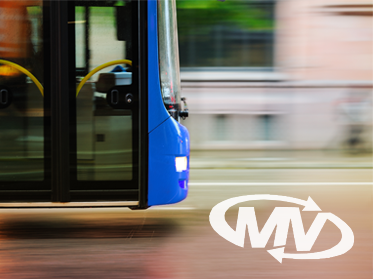 The following is based on an interview with Liz Stayner, Planning Manager at MV Transportation. Stayner uses Optibus for runcutting and scheduling for multiple MV divisions and agencies.
Stayner started working at MV as a dispatcher in the Bay Area. She quickly moved into operations and special projects, helping different divisions with runcuts and operations issues. Today she is a Planning Manager for MV's Las Vegas operations.
"Transit scheduling is never about straight eight-hour shifts. The time bands are very different compared to other industries, and that's why scheduling for mass transit is both interesting and challenging. I've always liked puzzles and transportation scheduling is like a puzzle. Depending on the way you solve it, it can either cost you money or save you money."
Why opt for a scheduling optimization tool?
"We used to hire external consultants to do runcuts for us and the initial push was to save those expenses by bringing the work in-house", says Stayner.
Using an internal platform for scheduling not only saved money, it was part of a concerted effort to create a scheduling skillset in MV, to give MV staff the flexibility and ability to better control their operations.
What did the Optibus platform do for MV?
Cost savings: Stayner mentions that the number one benefit is lower costs and better efficiency. Although MV isn't at liberty to discuss the extent of these savings, Stayner has several examples of the flexibility it allows MV and the resulting savings.
"The flexibility we get with Optibus is huge. Some of the things that have come out of the different schedules I've created with Optibus really changed how we look at things. We're able to weigh several options whereas in the past, either manually or using existing software tools, this was a weeks and weeks… and weeks process. You only got one shot at it, and you did not have the time to weigh the cost differentials between different scenarios. Having the flexibility to weigh different options was huge".
Stayner mentions she uses Optibus' cost estimates and prefers them to other methods of calculating the cost impact of a schedule:
"Using rules of thumb such as reducing duties doesn't always give an accurate answer, because costs are location dependent, and different locations have different cost factors. For one division it may be cheaper to run overtime than hire another person. It's true we can take averages and arrive at cost estimates, but it's not accurate. One division might have a vehicle shortage, and another may have a staff shortage – each needs a different schedule".
Stayner mentions one case where Optibus savings were significant, and in some ways, surprising. "Using Optibus means that we don't have to replace or purchase non-revenue vehicles [i.e. relief vehicles (ferry vehicles)] since we're able to incorporate planning for these vehicles into the schedule. You can save the costs for these vehicles and the people driving them. You can explore other options related to using non-revenue vehicles, like increasing waiting time. Before Optibus you first figured out driver schedules and then you needed to make everything work around that. With Optibus you can optimize everything. I've not seen another tool where the program incorporates the relief vehicles (ferry vehicles) into the scheduling operations. The cost and time savings just for this are incredible".
Quality of work: Stayner mentions that the second most important result she expects of a scheduling platform is what she calls "Quality of Work".
"If you don't give your employees good quality of work, it's going to be expensive. It costs a lot of money to train people. If you're giving them un-livable and unsustainable schedules, it's going to cost more money in the long run".
"We have a lot of employees that have been here for 5, 10, 15 and 20 years. You want to reward them with good and consistent work, not to bounce around with start times throughout the week. Consistent schedules will make employees safer and happier". Today, Stayner uses Optibus to model different rules and preferences to create schedules that promote quality of work for MV bus operators and mentions that "the Optibus support team has been great in helping me generate some of that consistency through their technical support".
Today, new schedules from Optibus have changed how some bus operators work. "Instead of doing the same things every day the new schedules actually changed things around for them, and one of the surprises was that these changes actually improved on-time performance, by creating more flexible and well-rounded work for bus operators".
About MV Transportation
MV still operates under its founders' guiding principles: the needs of people drive the company, literally and figuratively. People come first—always. And that means providing the right mobility services at the right time and at the right price.
Since it was founded, in 1975, MV has grown, now representing more than 200 public transit agencies and private companies in performing their passenger transportation service in both the U.S. and Canada. It is the largest privately-owned transportation company in North America, providing paratransit, fixed route, shuttle and school bus services.
MV client agencies share the same goal: safe, reliable, predictable, easy-to-use, cost effective service. For each agency, MV actively seeks the where to gain the greatest opportunities for service improvement: staffing, run cutting, scheduling, fleet financing, brokered services, piloting a new service, or introducing a new technology.