Right now, climate change is one of the biggest, most urgent issues facing humanity. It impacts each and every one of us — and we all have a responsibility to do our part in making a difference, however that may be.
These past two weeks, over 50,000 people from around the globe gathered in Glasgow (and online) for the UN Climate Change Conference UK, otherwise known as COP26. This year's theme for the conference was "Uniting the world to tackle climate change," placing emphasis on how we all need to come together in order to truly confront the current climate crisis.
Over 120 prominent world leaders and public figures took the stage, including: UK Prime Minister Boris Johnson, US President Joe Biden, Sir David Attenborough, UN Secretary General Antonio Guterres, Prince Charles, and many more. They each gave powerful speeches, reinforcing the urgency and magnitude of this issue to all attendees.
As a World Economic Forum Technology Pioneer, we're proud to be helping power 80-90% of Scotland's public transportation (and the vast majority of transit in Glasgow). As such, this momentous occasion hit especially close to home for us here at Optibus.
Our client, First Bus UK, was even listed in COP26's "Transport Guidance for Passengers" document, explaining how people can get around the city more sustainably.
When it comes to transportation — an industry that accounts for approximately 24% of our global CO2 emissions (the vast majority of which come from petroleum-based fuels) — there's a lot that we can do, at both an individual and collective level, to reduce our environmental impact.
COP26 reminds us of the imperative role public transit plays in creating a more sustainable, livable future. With better, more efficient transportation (as well as the increased use of electric and zero-emissions vehicles), we can significantly reduce emissions worldwide — and this is exactly what we're aiming to do.
Small changes, big impact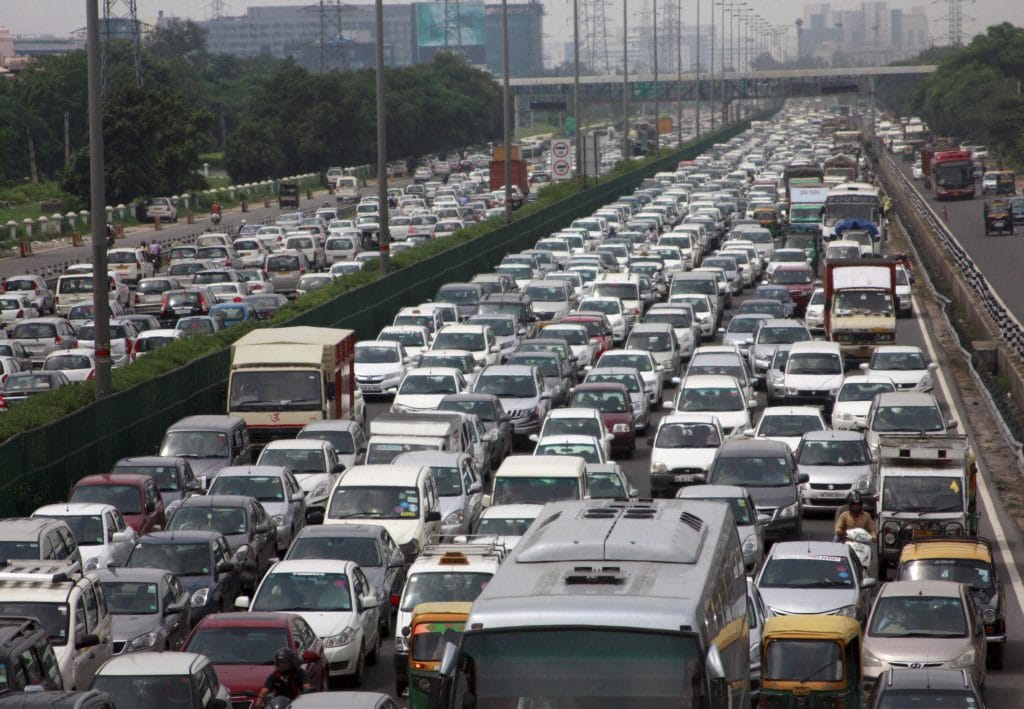 When it comes to our daily commutes, many of us tend to act out of convenience and comfort. Yes, it's often more logistically convenient to drive our individual cars to and from our destinations — but the impact of doing so on a regular basis can be substantial.
In 2019, the transportation sector alone accounted for the largest portion of all greenhouse gas (GHG) emissions in both the US (~29%) and UK (~27%). These numbers are high primarily due to the use of private vehicles — which account for over 45% of all global CO2 emissions from transportation, particularly in sprawled-out suburbs, as well as within cities themselves.
While changing the way we get around might not seem that substantial on an individual level, in reality, it's quite the contrary. The American Public Transportation Association (APTA) estimates that just one solo rider switching their commute from a private vehicle to public transportation can reduce CO2 emissions by 20 pounds per day — over 4,800 pounds in a year.
They also mention that "By eliminating one car and taking public transportation instead of driving, a savings of up to 30% of carbon dioxide emissions can be realized."
As another example, according to 2021 research conducted by the UK government, the journey from London to Glasgow by personal car contributes about 4x the carbon emissions per passenger that traveling by coach would. By plane, the consequences of this journey would be even worse — resulting in ~7x more carbon emissions than arriving via coach.
So when millions (or billions) of people make journeys like these on a consistent basis, the results are monumental. APTA estimates that public transportation in the US can reduce total CO2 emissions by a whopping 37 million metric tons (as well as 4.2 billion gallons of gasoline) annually.
Public transportation is not only significantly less wasteful than private cars, it's also a lot more affordable than private car ownership. In fact, American households that take public transit can save an average of $6,251 per year.
Mass transit also leads to less congested cities — with more people on buses, trains, bikes, scooters, or walking to their desired destinations, roads will inevitably be less congested with traffic jams from individual cars.
In other words (in the US), in a given year, 1 rider – 1 car = thousands of dollars saved, fewer traffic jams, and ~30% fewer CO2 emissions.
All this considered, the choice is clear. By increasing the efficiency and convenience of public transportation, we can make it not only the more affordable option for commuters, but also the most convenient, desirable option — and that's exactly what Optibus is helping public transit providers to do.
Optibus' mission in the fight against climate change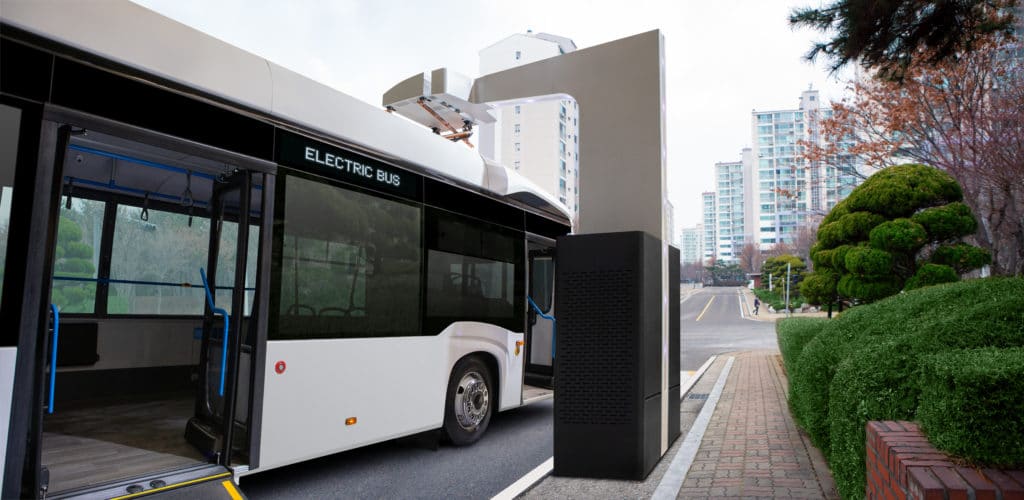 While public transportation is clearly more affordable and sustainable than private vehicles, it must also be accessible to attract and retain riders. This is where Optibus can make a direct impact by making public transportation more efficient, reliable, and, most importantly — more convenient for passengers.
Yes, in theory, we obviously all want to reduce our emissions — but maintaining ridership is still typically much easier said than done. At the end of the day, transit needs to be feasible and accessible enough to entice commuters to keep using it over time (rather than opting for private vehicles).
Optibus is on a mission to change the current paradigm, and make public transportation more efficient, reliable, and convenient than ever for passengers in over 500 cities worldwide (and counting).
With our Planning, Scheduling, and Rostering modules, transit operators can ensure that their transit services are more efficient (for instance, by reducing non-service trips, such as when a bus runs with zero passengers in order to return to the bus depot or to start service on another route), resulting in fewer buses on the road, for less time.
This saves an estimated 1,860 miles per vehicle per year – or roughly 59 million miles, at an average of 0.64 pounds of CO2 emissions per passenger mile.
According to the World Research Institute, as of 2015, only about 1% of all transport energy consumption came from electricity. By providing an electric vehicle (EV) management product, we're also helping facilitate the much-needed transition to zero-emissions fleets across the globe.
Optibus is currently used for EV fleet management by AVTA (formerly the largest EV fleet in the US, with 5M miles driven) as well as Stagecoach (the UK's largest bus and coach operator, with a 100% electric fleet in Manchester) and Abellio UK (serving 1.2M daily passengers in the UK).
By enabling public transit to become more consistent, reliable, and appealing to passengers — and facilitating the electrification of bus fleets — Optibus is helping cities and towns around the world reduce reliance on private vehicles and become more sustainable, resulting in the reduction of an estimated 100,000 tons of CO2 emissions annually.
Hopeful for the future, but there's work to be done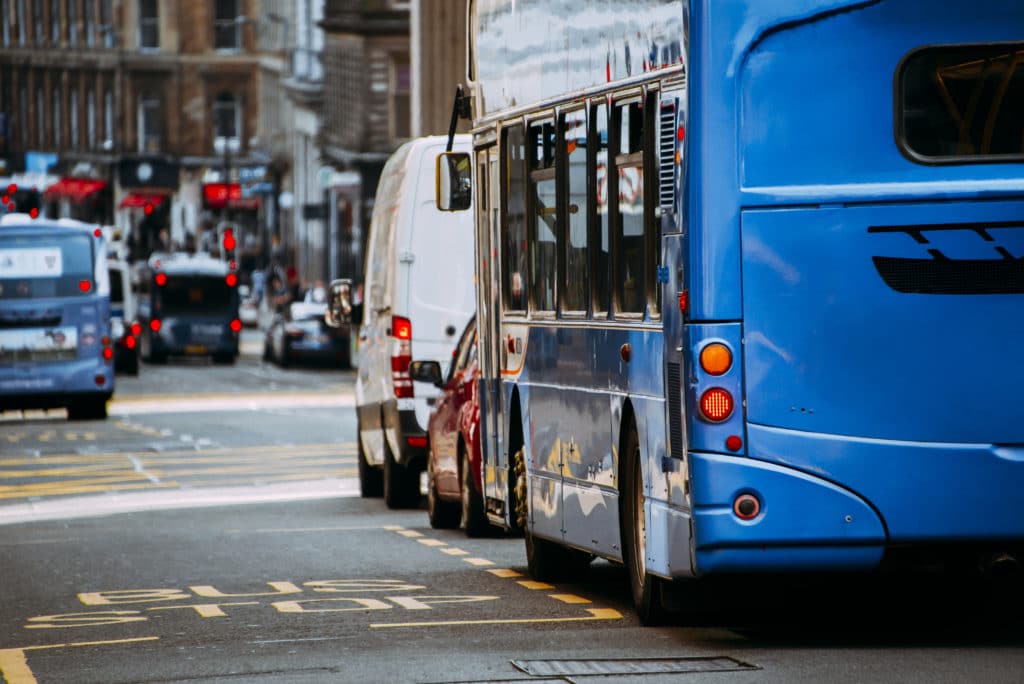 On the first day of the COP26 Summit, UK Prime Minister Boris Johnson made a powerful speech, a call to action for all attendees:
"If summits alone solved climate change, then we wouldn't have needed 25 previous COP summits to get where we are today. But while COP26 will not be the end of climate change, it can and it must mark the beginning of the end. . . . We have the opportunity to make this summit the moment when we began irrefutably to turn the tide and to begin the fightback against climate change. Yes, it's going to be hard, but yes, we can do it."
After 2 weeks of meetings and negotiations, COP26 has come to a close. Although the outcomes did not go as far as many would have hoped, some positive progress was made:
The Glasgow Climate Pact — the first-ever climate deal to explicitly plan to reduce coal usage — was agreed upon, and it will be upheld by all attending nations (197 in total).
The US Envoy for Climate, John Kerry, noted that while it was always unlikely that the summit "was somehow going to end the crisis," the "'starting pistol' had been fired."
London Mayor Sadiq Khan, chair of the C40 group — a group of 97 major cities around the world — said that C40 has mobilized an "international alliance of investors to deliver $1bn (£750m) for zero-emission buses in Latin America" which "aims to drive down the cost of buses through bulk purchasing."
In a closing statement, UN Secretary-General Antonio Guterres said that the Glasgow Climate Pact "is an important step but is not enough. . . . But the path of progress is not always a straight line. Sometimes there are detours. Sometimes there are ditches. But I know we can get there. We are in the fight of our lives, and this fight must be won. Never give up. Never retreat. Keep pushing forward."
COP26 has reminded us of the imperative role public transit plays in creating a more sustainable, livable future. There is still a great deal of work to be done in this next chapter — but we remain optimistic about what's to come.
With better, more efficient transportation (as well as the increased use of electric and zero-emissions vehicles), we can significantly reduce emissions worldwide — and this is exactly what we're aiming to do.
To learn more about the Optibus platform and how it can help your organization in your efforts to become a more sustainable solution — along with our EV management solution to help facilitate the transition to zero-emissions vehicles — you can book a demo here.
Read more:
➤Case Study: How Abellio UK Uses Optibus as a Sustainable Digitalization Tool
➤eBook: The Source – The Ultimate Guide to Help Transit Agencies Navigate Public Policy