The public transportation system of the Chilean capital encompasses almost 7,000 buses and transports 950 million passengers annually


Santiago, the capital of Chile, is poised to undergo a citywide transformation of its public transportation network. Optibus, an artificial intelligence operating system for public transportation, has been chosen by SONDA S.A., a contractor of the Directorio de Transporte Público Metropolitano (DTPM), as the official planning and scheduling software for all buses across the city, with the goal of enhancing and optimizing public transportation for Santiago's seven million residents.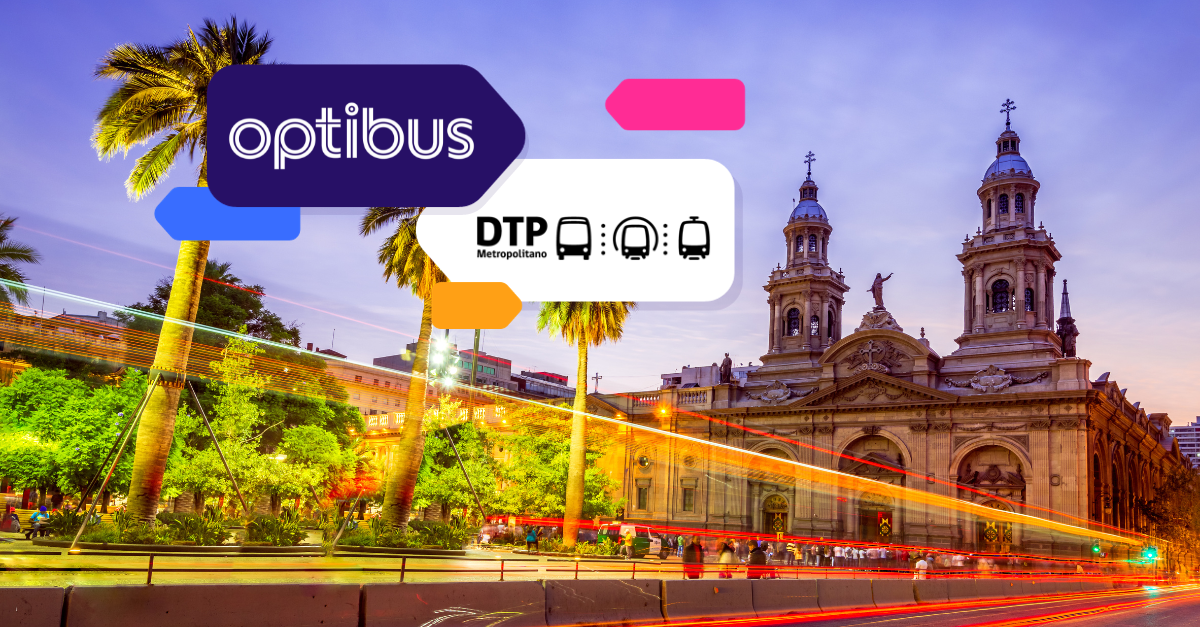 Established in 2013, the Directorio de Transporte Público Metropolitano (DTPM) oversees the city's bus network, which consists of nearly 7,000 buses, including more than 2,000 electric buses, operated through 11 concession contracts. With more than 950 million annual passengers, this expansive bus network stretches across the thirty-four municipalities of Santiago Province and the communes of Puente Alto and San Bernardo, home to 40% of Chile's total population.

The bus fleet enables essential access to education, jobs, community services, and more, and is regarded as one of the most advanced fleets in Latin America. It was the first in the region to have a single integrated ticketing and fleet management system and is one of the largest electric bus fleets in the world outside of China, making Santiago an international pioneer in the decarbonization of public transportation.
Using Optibus' Planning, Scheduling, and EV management products, will help elevate Santiago's public transportation system to new levels of sustainability, efficiency, and convenience. Leveraging optimization algorithms, cloud computing, and advanced data analytics, Santiago's bus operators the Optibus platform will enable more effective, faster bus scheduling and management across the city's public transportation operators.

"Optibus is pleased to be selected as the planning, scheduling, and electric bus software of Santiago's metropolitan public transportation system, one of the most innovative and advanced transportation systems in the region. Advanced planning and operational software is the foundation of any efficient and modern public transportation system. We are honored to provide our technological support and infrastructure to make Santiago's bus network more efficient, reliable, and sustainable, improving the environment and residents' quality of life," said Álvaro Iriarte Sanderson, Optibus' Regional Director for the Southern Cone.
Optibus' cloud-native platform is being used to transform public transportation in the Chilean capital by operators such as RBU Santiago (Transdev). Beyond Santiago, Green Energy Transport in Antofagasta is using Optibus to develop the first fleet of electric buses outside of the capital city, and the software is also used by Ascendal in Punta Arenas and BioBio and JAC Buses in the cities of Temuco, Pucón, Concepción, and Los Ángeles.
Read more: