Melbourne is currently undergoing the largest historical investment in its rail network. To accommodate those improvements, significant portions of the network will be closed on occasion to allow for construction. Metro Trains Melbourne (MTM) will use Optibus' planning and vehicle blocking software to streamline bus replacement service planning, making it easier for staff to make cost-effective decisions and provide a seamless passenger experience that keeps the city moving efficiently without disruptions during the construction period.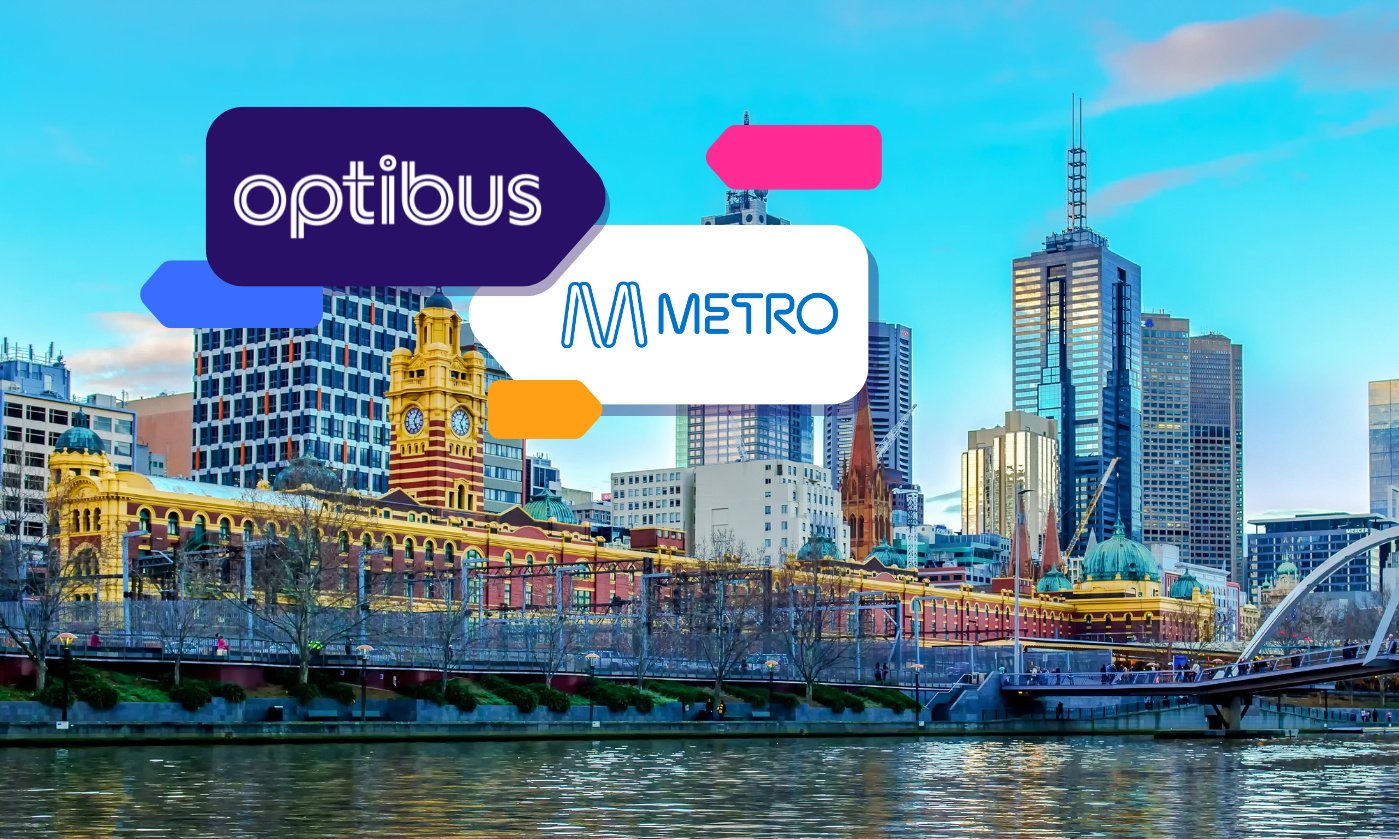 Optibus, the end-to-end software platform for public transportation planning and management, is now working with MTM to improve public transportation in the world's third most liveable city, Melbourne, the capital of the Australian state of Victoria.
Also known as Melbourne Metro, MTM is Melbourne's metropolitan rail service, owned by Public Transport Victoria. It transports 164 million passengers each year across 15 lines and 998 kilometers of track, making it the largest and one of the busiest passenger rail networks countrywide.
MTM's rail replacement team will phase out their current manual planning processes in favor of Optibus' software, which packages artificial intelligence and optimization algorithms together in an easy-to-use, cloud-native platform.

The shift to a more advanced set of digital tools means that MTM's Passenger Experience team will be able to plan faster than ever before, improve the reliability and efficiency of replacement services, work more collaboratively on the cloud, and share information with their operator partners more effectively.
In addition to rail replacement bus services, MTM will also use Optibus' planning software to quickly and efficiently change routes in the case of major events or unplanned incidents, and use Optibus' rapid scenario creation to explore more innovative service models that could improve Melbourne's public transportation network.
"The goal is to enhance public transport for communities across Melbourne, and we look forward to supporting Metro Trains Melbourne with the most advanced planning technology which will lead to increased satisfaction and a more seamless, connected network," said Russ Yell, Regional Director, Australia and New Zealand, at Optibus.