Optibus, a leading provider of AI-powered planning and scheduling software solutions for the public transportation industry, is thrilled to announce its expansion in Africa with a new client, Buscor, the largest bi-articulated (bus train) operator on the continent.
Optimized planning and scheduling will bring improved services to the more than 38 million passengers who travel with Buscor each year.
Buscor will use Optibus' Planning, Scheduling, and Rostering software products to enhance urban and interurban services for their 38 million annual passengers across the cities of Mbombela, White River, and Malalane in South Africa.
Currently, services at Buscor are created using traditional manual methods. Through the implementation of Optibus' cloud-native, user-friendly software, Buscor will digitize its entire planning and scheduling departments, resulting in faster, easier work processes for its staff and better visibility into potential cost savings. By joining forces with Optibus, Buscor also aims to facilitate collaboration among its three business divisions.
Mbombela (featured) is one of the three cities where Buscor will plan public transportation services using Optibus' software. Credit: Wernermeiringvdm at English Wikipedia, CC BY 3.0, via Wikimedia Commons
The leap from pencil and paper to Optibus' artificial intelligence and optimization algorithms also bears significant positive implications for passengers, who will be able to travel on a bus network that has been optimized for efficiency, safety, and reliability.
"We are excited to welcome Buscor as our esteemed client and partner in South Africa," said Brian Mwongera, Regional Director of Africa at Optibus, based in Nairobi, Kenya. "This collaboration marks another milestone in our ongoing commitment to the African market and our dedication to revolutionizing transportation across the continent."
Optibus has already made significant strides in Africa, having been selected as the planning and operational software for Uganda's first formal public bus network. Additionally, the company played a pivotal role in digitizing the University of Cape Town's shuttle operation, which serves the university's 29,000 students and 5,000 employees in South Africa.
"Using Optibus signifies Buscor's commitment to passenger satisfaction. This is a significant step forward in elevating the quality of public transportation services, not just in the Mpumalanga Province, but across all of South Africa. We cannot wait to use Optibus to create a better travel experience for millions of passengers and ensure they reach their destinations safely and on time," said Mr. Timothy Mathebula, Managing Director of Buscor.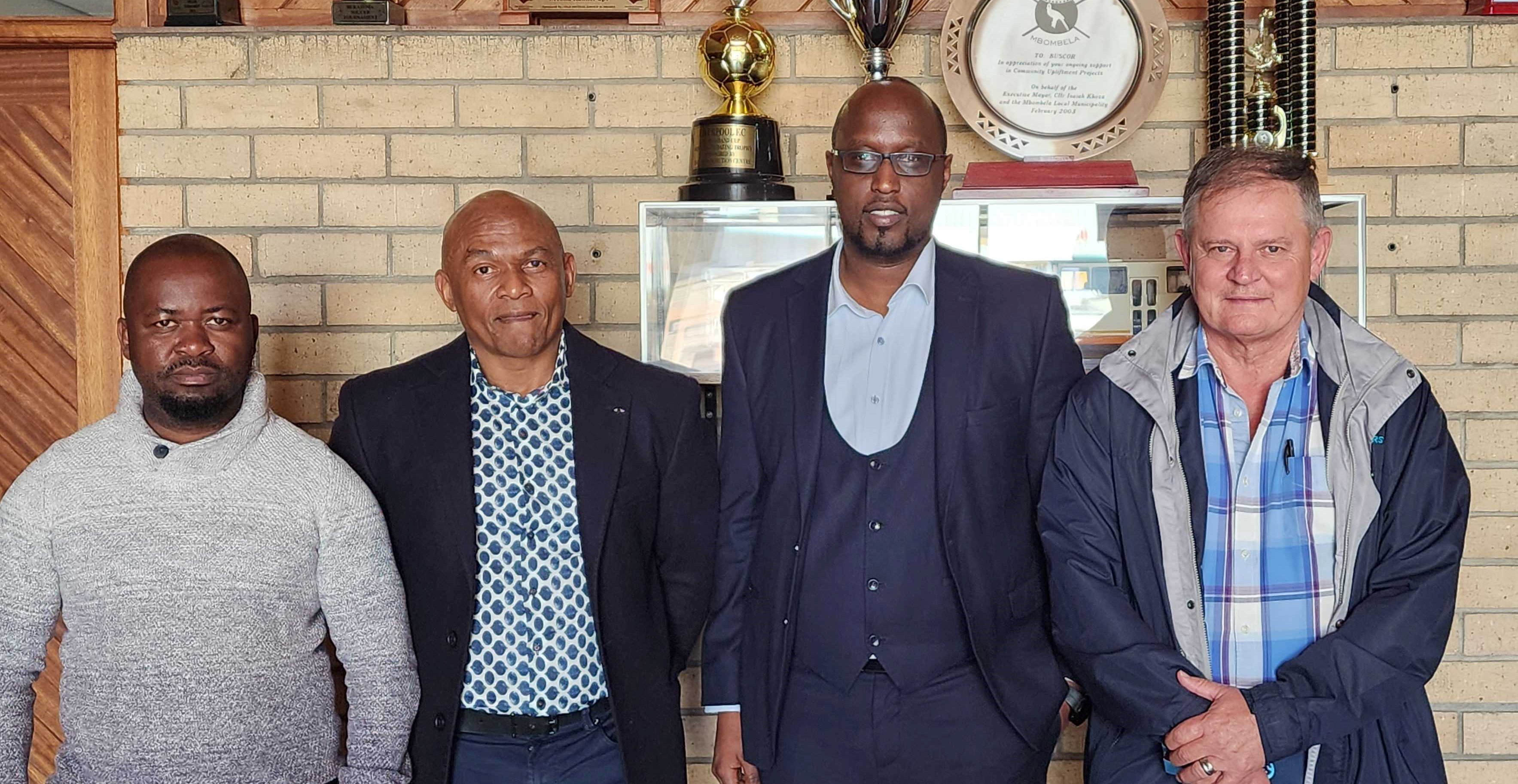 Optibus meets with Buscor in Mbombela. From left to right: Henry Sibuyi, IT Manager, Buscor; Timothy Mathebula, Managing Director, Buscor; Brian Mwongera, Regional Director Africa, Optibus; Dawie Wilson, Assistant Managing Director, Buscor.
Further reading: