Interurban and urban transport provider Vectalia France, which operates 318 vehicles carrying 70,000 passengers and 8,200 students every day across the French Perpignan, Béziers, Cambrai, Pyrénées Orientales, and Aude will be using Optibus to increase its competitiveness in winning tenders and expand their services within the French market.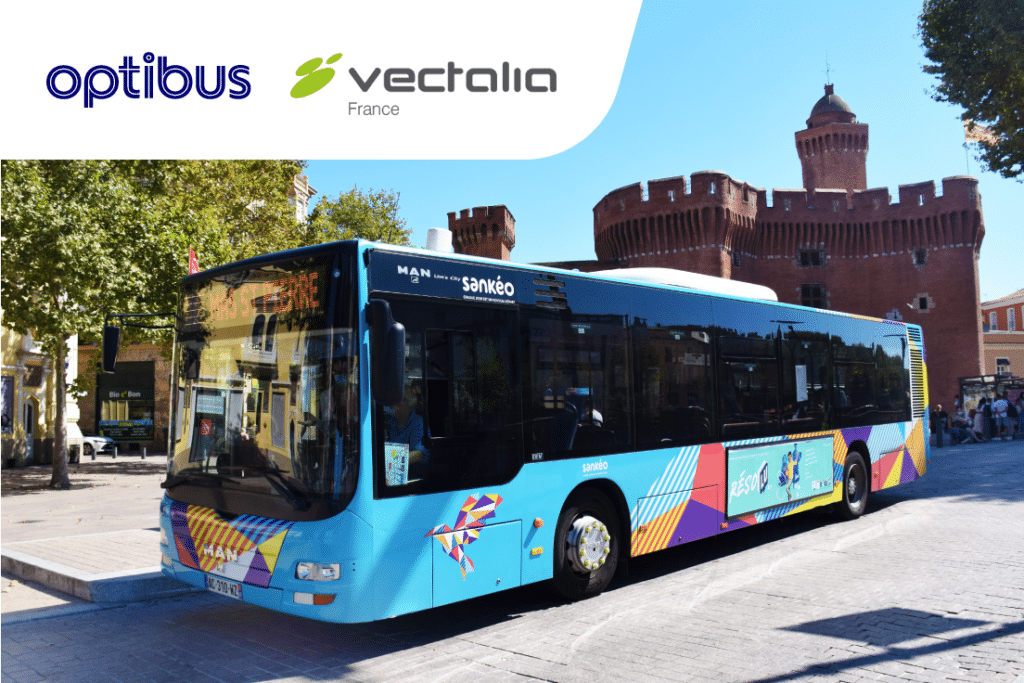 As one of the largest transport operators of urban transport services in Southwest France, Vectalia France was drawn to Optibus' AI optimization abilities and rapid scenario creation tool as a way to bid more often and make each bid more competitive. By improving its bidding capabilities, Vectalia France is looking to guarantee the renewal of its existing transport services.
Tendering is becoming an increasingly crucial way for transport providers to win business, with public transport contracts providing the revenue and stability needed to weather the pandemic. To win bids and stay competitive, many operators are upgrading their scheduling and planning systems.
Increasing tender competitiveness through transport optimization
To become more competitive in winning tenders, Vectalia France turned to Optibus with the challenge of making its management of multiple depots more efficient.
Some transport providers face the challenge of juggling multiple contracts across different municipalities and cities with diverse needs. While it may seem simpler to keep each contract, route, and schedule in its own silo, this actually causes a great deal of inefficiency and unnecessary costs.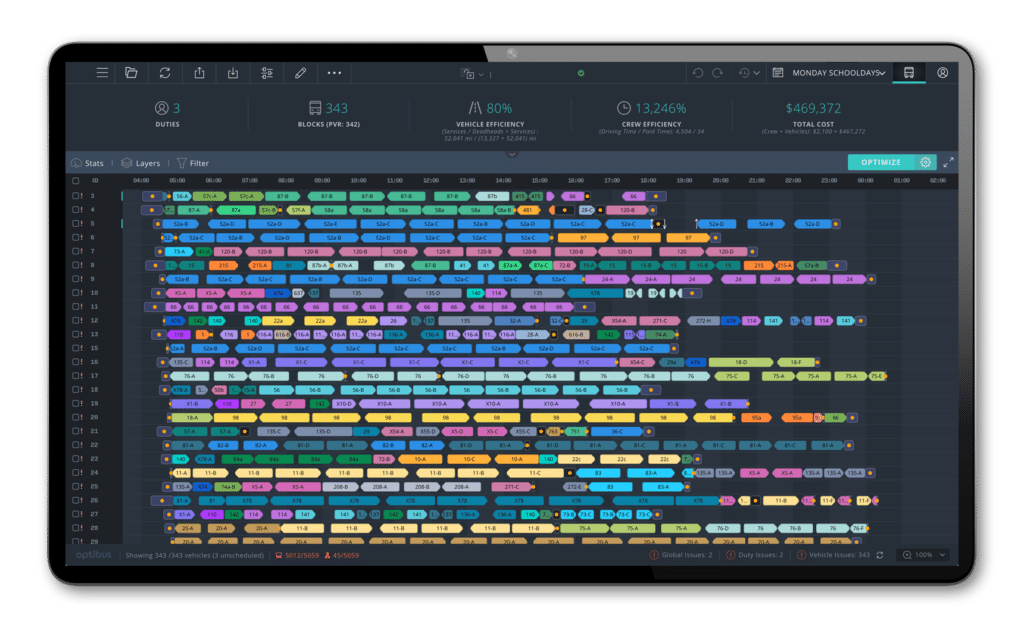 With Optibus, all routes can be optimized at the same time, leading to better resource allocation.
"By combining our knowledge and expertise with Optibus' speed and optimization tools, Vectalia France will become more competitive in winning tenders and be able to offer even higher quality, more efficient transport services for more passengers across France," said Ignasi Armengol, International Director at Vectalia.
Read more:
➤ eBook – Winning Back Ridership in the Aftermath of COVID-19
➤ Case Study: How Urbi Used Optibus to Build Better Timetables and Schedules in Half the Time
➤ eBook – Scenarios Are King: Scheduling & Planning For The Social Distancing Era
➤ Blog: Grupo Ruiz Using AI Platform Optibus to Provide More Agile Transport Networks in Post-Pandemic 'New Normal'