TEISA, one of the primary public transportation companies in Catalonia, Spain, has begun using the Optibus software platform to improve operational agility and efficiency and grow their business.
With a fleet of more than 200 buses, TEISA is the primary public transportation provider in the city of Girona and operates urban and intercity buses, school transport, and charter services across Catalonia. In its commitment to offer modern, efficient, and integrated public transport, TEISA invests heavily in the technological and automated processes needed to support its personnel, fleet, and operating systems.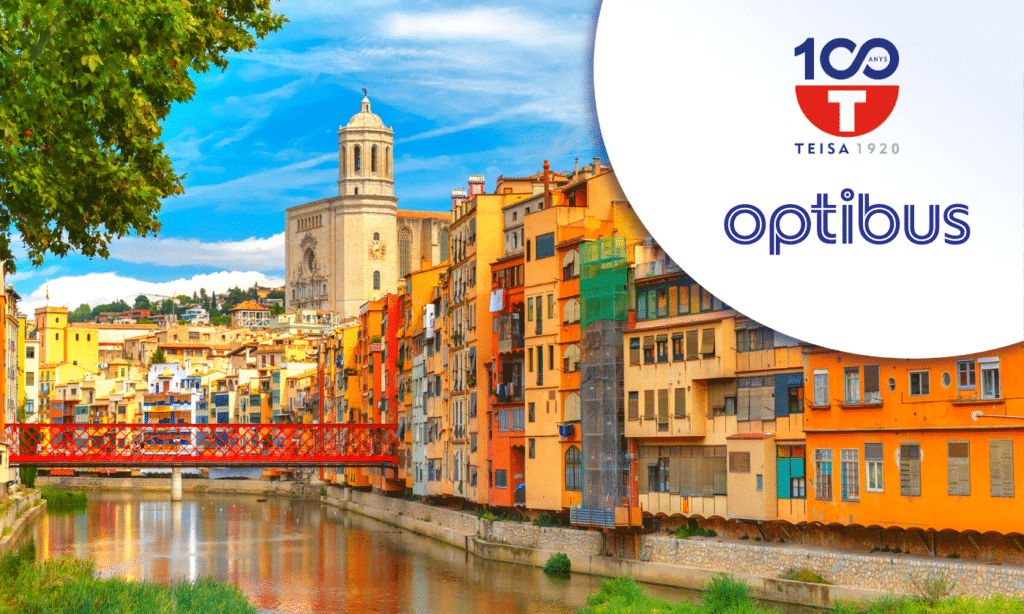 At an operational and planning level, TEISA's highly experienced in-house traffic and logistics managers were using external software systems to execute daily workflows. In the first contact with Optibus, TEISA's operations and management team recognized the potential of Optibus' cloud-native optimization software to support improvement initiatives and growth.
"For more than one hundred years, TEISA has been committed to offering quality and innovative public transport services in Catalonia. We are excited to continue this legacy by taking a leap in quality in operations planning with Optibus by our side," said Àlex Gilabert Vázquez, General Director of TEISA.
Optibus' ease and speed in data migration and schedule optimization, automated processes for generating schedules on different service days, and enhanced visibility into the impact of services on the operation were among the key factors that demonstrated to TEISA's management how Optibus could support their vision of being a modern, agile, and efficient operator.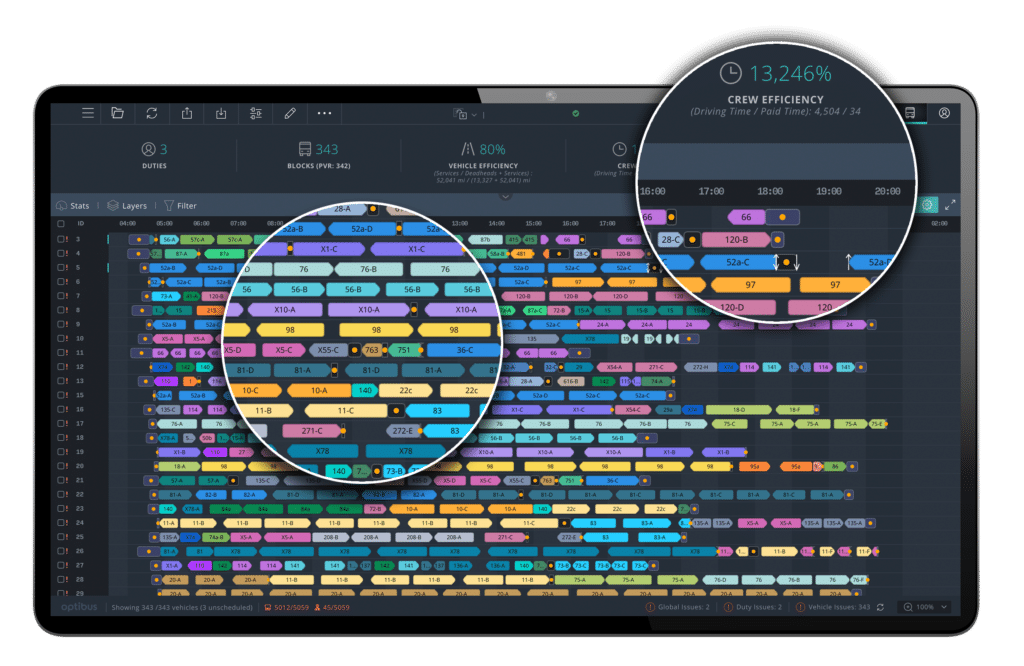 TEISA will use the Optibus planning, scheduling, and rostering modules to analyze and implement improvements in its current transport network and increase its competitiveness and agility in winning transport tenders to support business growth goals.
"Optibus has an incomparable capacity to plan scenarios and help our traffic team to visualize the most optimal solutions at both the vehicle level and at the level of work-life balance for drivers. It also accelerates strategic decision-making by visualizing the impact of services on business performance indicators, including carbon emissions, mileage, and empty trips," said Vázquez.
Thanks to Optibus' cloud-native platform, TEISA will be able to execute these activities from any of its depots or remote workplaces.
"TEISA's staff is incredibly eager to use the Optibus software platform to make our work processes easier and more efficient. I highly recommend Optibus to any operator looking to inject innovation and agility into their operations and services," said Albert Sánchez Gil, Operations Director at TEISA.
About Optibus
Optibus is an end-to-end, cloud-native solution for transportation planning, scheduling, rostering, and operations, powered by artificial intelligence (AI) and optimization algorithms. Transportation agencies and operators worldwide trust Optibus to increase efficiency and service quality, promote transportation equity, reduce emissions and costs, and modernize their operations. Learn more: www.optibus.com
About TEISA
TRANSPORTS ELECTRICS INTERURBANS SA was founded on March 13, 1920 in the municipality of Banyoles. Its name comes from the origin of the engine of its first two vehicles owned by TEISA, which used electrical energy, specifically with the night energy that was wasted due to lack of consumption. A whole history of entrepreneurs in the circular economy more than a century ago.
TEISA has known how to face the changes arising from the demands of society, always being at the forefront of all technical innovations in order to provide the best service in the best conditions. With this feeling, TEISA has always wanted to improve in order to offer service to all travelers. In this way, it has opted for the expansion of destinations and the constant improvement of the vehicle fleet.
In addition to the regular passenger transport service, TEISA offers other transport services, such as school services, transfer of workers, special services for disabled passengers and occasional services throughout the national territory.