West Coast Motors, a private operator of buses and coaches across Scotland, is now using Optibus to digitally transform their work processes and enhance collaboration across their offices.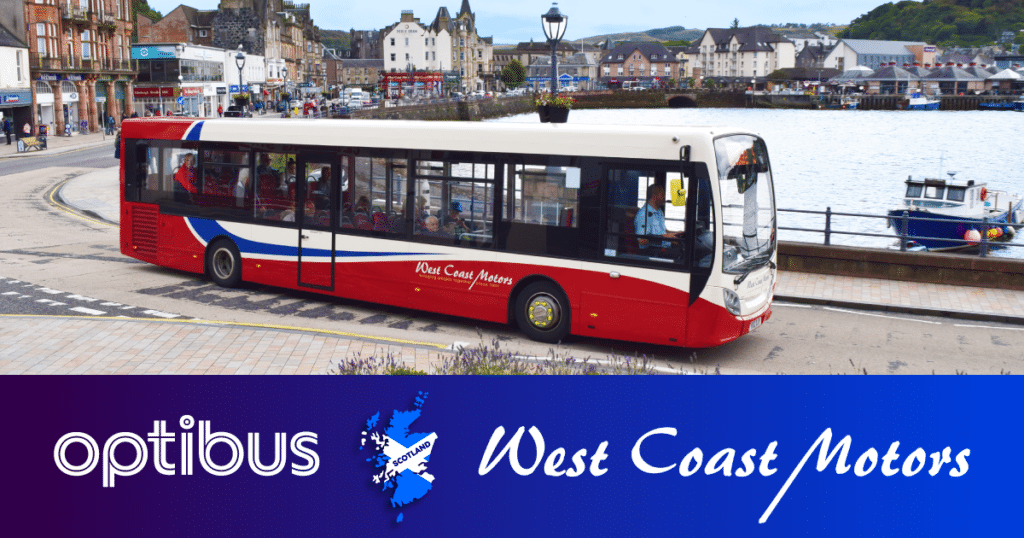 Founded in 1921 in Campbeltown, Argyll, by William and Jack Craig, West Coast Motors today employs over 450 staff and manages a fleet of 270 buses and coaches. Their services encompass several brands, including Borders Buses, City Sightseeing Glasgow, Glasgow Citybus and West Coast Tours.
West Coast Motors wanted a transportation planning platform that would upgrade and digitalise their work processes, with a focus on remote work and collaboration across geographies. On their previous system, files and data could only be shared by downloading them onto a local computer. This method resulted in lost data and the transfer of incorrect or outdated data, and hindered quick and effective collaboration between colleagues.
These issues became even more pronounced during the pandemic, when services needed to change at a much faster pace but schedulers were working remotely.
"Optibus was the most agile and adaptable solution for meeting West Coast Motors' needs," said Colin Craig, Managing Director. "We were very impressed with the functionality and dynamism of the system."
By switching to Optibus' digital planning and scheduling platform, West Coast Motors will have all their work stored on a single, cloud-based platform accessible by all staff members, regardless of location. Schedulers will be able to work faster, be more organized, and implement more collaborative planning processes that produce the highest quality passenger services.
Using a combination of Optibus modules — including Route and Timetable Planning, Vehicle and Crew Scheduling, Relief Vehicle Optimizations, Rostering, and On Time Analytics — West Coast Motors will also use Optibus' digital tools to create more accurate schedules and upgrade their rota and crew modules. The Planning module will enable data-backed decisions that result in routes that meet rider demand. On-Time Analytics will enable West Coast Motors to understand how they perform against their timetable, helping to provide better, more punctual services and reduce penalties.
Read More: