Santiago, Chile, has become the 1000th city to optimize and power their public transportation system using Optibus, the cloud-native planning, scheduling, rostering and operations platform for mass transport. The milestone means that the number of cities using Optibus to improve transportation efficiency has more than doubled in six months since Park City, Utah became the 500th city, and marks Optibus' entry into Chile, one of several new markets to which the SaaS company has expanded in the last 12 months, including Australia, South Africa, France, Spain, Portugal, Sweden, Italy, Poland, Luxembourg, and Slovakia.
Optibus' roll-out in Santiago comes with the sign-on of Metbus, the largest public transit operator (PTO) in Chile. Metbus operates 25% of the public transport system in Santiago, with 11.6 million passengers each month, and has the largest electric vehicle (EV) deployment in the Americas, with 436 electric buses from a total fleet of 1,542. Despite having already built and implemented a complete charging management system, Metbus needed a more advanced, centralized system that would optimize their large EV fleet and help the company scale up.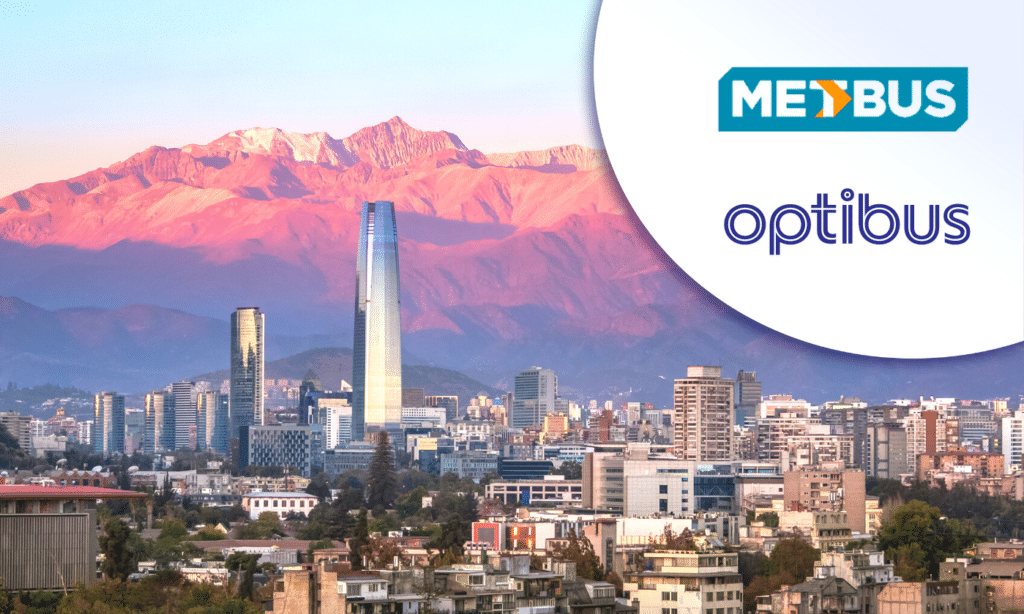 Early results of an Optibus pilot in Santiago demonstrated to Metbus how to easily integrate diesel and electric vehicles on the same route and across several routes, proving significant time and cost savings. Optibus was selected for its innovative EV planning and scheduling capabilities and ability to exponentially increase operational and service efficiency.
"There's no other optimization system in the world like Optibus," said Diego Fuentes, planning and development manager at Metbus. "Its innovative way to solve the transportation problem, using machine learning and intuitive user interface, makes the software a powerful and easy-to-use tool for our everyday planning and scheduling and EV operations. This ability is crucial for fighting climate change and attracting more people to public transportation. We are excited to use this all-in-one, easy-to-use platform, adding Santiago to the list of one thousand cities working with Optibus to improve public transportation."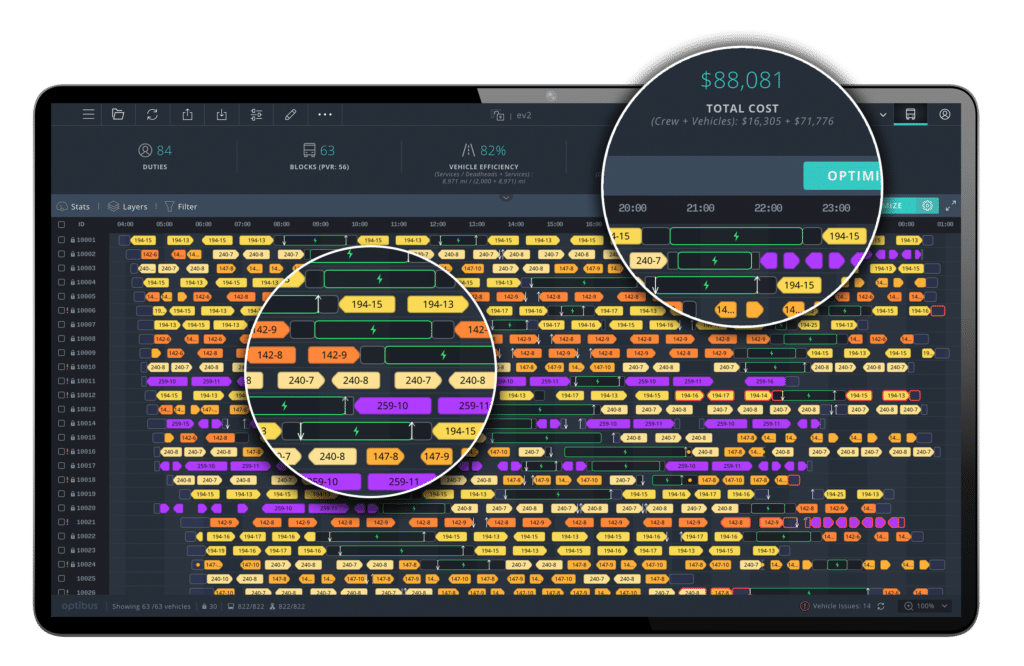 Optibus' adoption across the globe is diverse, spanning multiple market segments, from large public transportation agencies like Auckland Transport in New Zealand, to family-run operators like Grupo Mimo in Brazil and Falcon Buses in the UK, to Silicon Valley tech giants that operate work shuttles. The platform's industry-wide appeal has made it the leader in public transport operations in several regions. Over half of the buses in the United Kingdom and the city of Lisbon are operated using Optibus, and the number rises to 60% in Silicon Valley.
"One thousand cities is an incredible milestone. It reflects the global push to make public transportation the preferred means of mobility, and the accompanying need to increase operational efficiency, reduce costs, and improve service quality," said Amos Haggiag, CEO and co-founder of Optibus, "All this further confirms that digitalization and innovation are essential to keeping pace with the evolving needs of bus drivers and riders, and to delivering transportation services to the people and places that need it the most."
To support the growing number of cities using Optibus and the onboarding of agencies and operators worldwide, Optibus has doubled its staff size since January 2021 and expanded its global presence with new offices in London and Paris and regional outposts in Sweden, Italy, Turkey, Spain, Chile, and more.
About Optibus
Optibus is an end-to-end, cloud-native solution for transportation planning, scheduling, rostering, and operations, powered by artificial intelligence (AI) and optimization algorithms. Transportation agencies and operators worldwide trust Optibus to increase efficiency and service quality, promote transportation equity, reduce emissions and costs, and modernize their operations. Learn more: www.optibus.com
About MetBus
Metbus, founded in 2004, is the largest public transport operator (PTO) in Chile. Metbus operates about 25% of Santiago's public transport system, with more than 12 million passengers each month, and has the largest number of electric vehicles (EVs) in the Americas, with 436 electric buses out of a total fleet of 1,542.