To get a no-cost Build Back Better license, register by July 30, 2021, subject to availability.
Transit agencies and operators worldwide are now eligible for a 3-month, no-cost Build Back Better license for digital planning, scheduling, and rostering products from the AI transit planning platform Optibus as part of the company's COVID recovery program. The license helps agencies and operators recover from the impact of the COVID-19 pandemic and adjust to changes in ridership.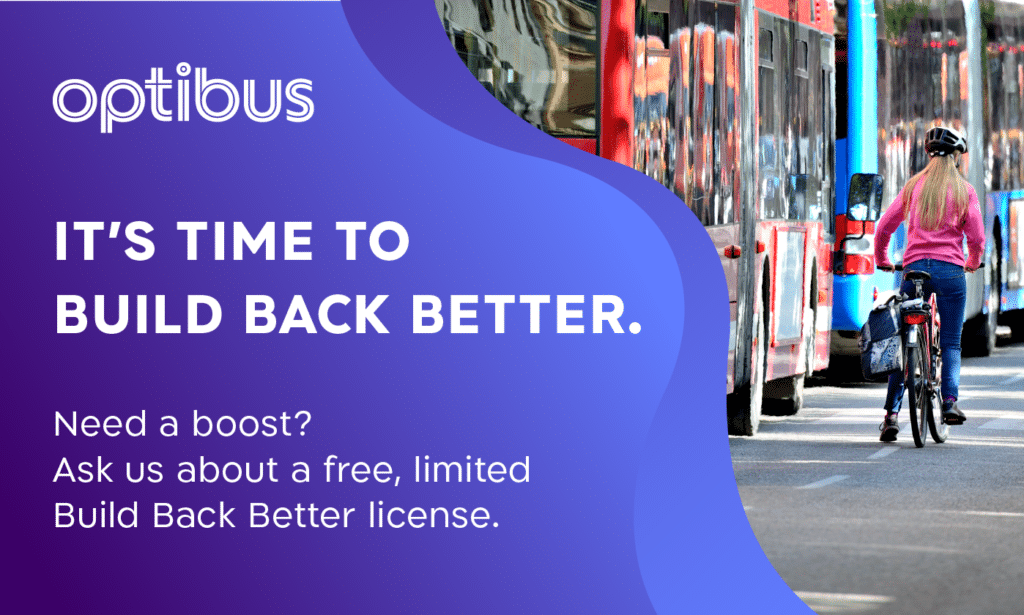 At the current pace of vaccination, the USA could safely reopen in four months, the European Union and UK in two months, and Canada in one month. An easing of COVID-19 restrictions on restaurants, bars, and borders is already visible in these areas, while often maintaining masks and social distancing to ensure a safe exit.
The return to pre-pandemic life has had a varied effect on public transportation. According to the Citymapper Mobility Index, ridership remains down over 60% in cities including San Francisco, Los Angeles, Vancouver, Montreal, and Amsterdam. Other cities have recovered quicker, with Singapore, Paris, and Birmingham already operating at over 80% of regular ridership rates. Now is a critical moment in which transit agencies are challenged to adapt their services to reflect changing demands and regain trust in the health and safety of mass transit.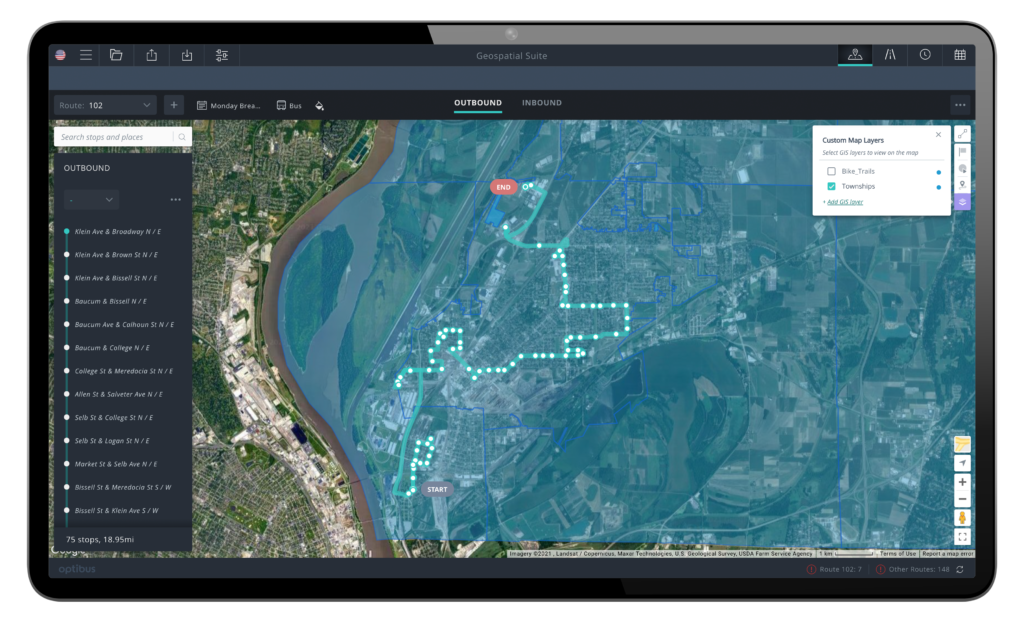 At the beginning of the COVID-19 outbreak, Optibus helped dozens of cities and transportation providers weather the frequently changing needs of passengers by offering a no-cost temporary license to create contingency plans using their planning and scheduling platform. Now, as many countries head out of the pandemic to a new (but still uncertain) normal, Optibus is extending its hand to the transportation industry once again, helping cities and towns around the world build back better post-COVID.
Optibus' Build Back Better license allows transit agencies to create multiple scheduling scenarios quickly; adjust routes and frequencies to meet changing demand, traffic patterns, and constraints; build new routes or route variations that enable riders to travel for work, school, and leisure as countries reopen; reduce operating costs and optimize budgets with the impacted farebox recovery; and move toward a zero-emissions future with electric vehicle planning and scheduling tools that enable more efficient, mixed fleets and the deployment of zero-emissions vehicles.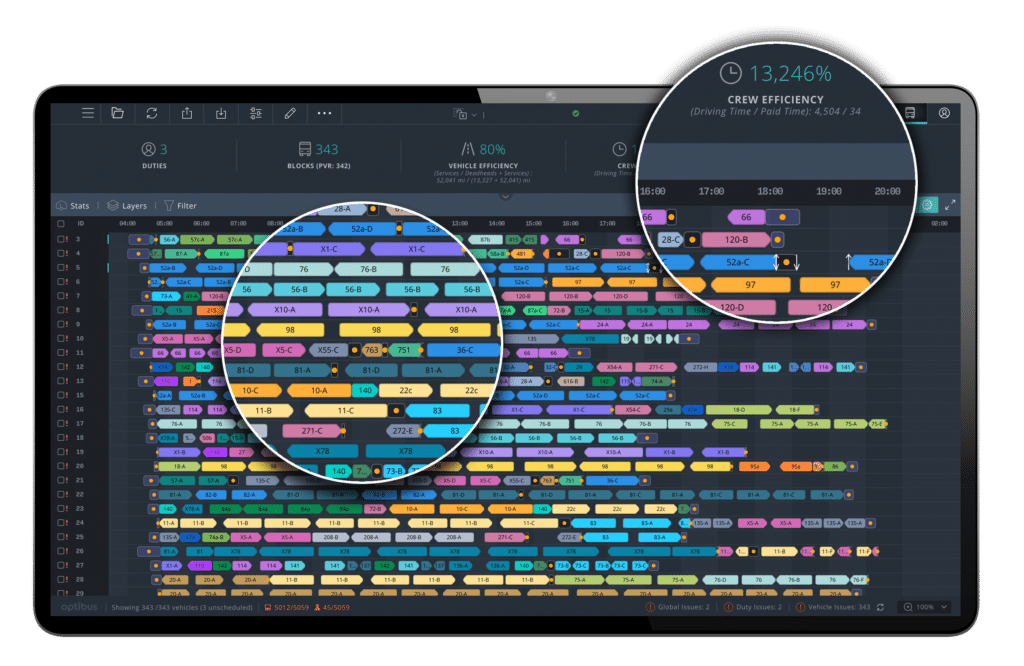 "Just as we offered a no-cost license for COVID-19 contingency plans in 2020, we are now offering a no-cost, limited license to help agencies build back better and prepare for for post-COVID travel needs as we head out of the pandemic," said Optibus CEO and co-founder Amos Haggiag.
To get a no-cost Build Back Better license, register here by July 30, 2021, subject to availability.
About Optibus
Optibus is an AI platform that brings much-needed innovation to the essential mobility mode at the heart of our cities: public transportation. Optibus leverages a robust combination of artificial intelligence, advanced optimization algorithms and distributed cloud computing to make public transportation smarter, better and more efficient – and ultimately nourish freedom of movement and sustainable cities. A cloud-native SaaS company founded in 2014, Optibus powers complex transit operations in over 450 cities around the world, planning and scheduling the movement of vehicles and drivers to improve the quality and reliability of transit service and make operations more efficient. Optibus has been recognized by the World Economic Forum as a Technology Pioneer (2020) and by Gartner as a Cool Vendor (2018). It has offices in Tel Aviv, London, New York, Chicago, Seattle, San Francisco, and São Paulo.