August, 2018, London – Optibus, the leading provider of real-time operations and planning for mass transportation, announced today the opening of its UK offices in London, and, simultaneously, the appointment of Dave Joshua, as its UK Country Manager.
The UK mass transit market is one of the oldest and largest public transit operations in the world. This fits perfectly with the Optibus vision to provide technology that will drive better and more efficient means of mass transit, making it the first choice for passengers and cities alike.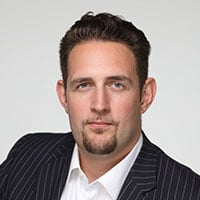 Dave brings with him extensive experience at a strategic level as well as directly advising clients in analytics, big data and optimization projects for the top FTSE and Fortune 100 for over 10 years. Previously he has worked as VP of Sales for Romonet, started new regions from scratch as VP EMEA for Canara and European Sales Director for PowerShield as well as other senior technology roles across multiple sectors. Dave also founded a not-for-profit technology graduate platform, launching from Google's London HQ in 2012.
"The UK transport sector, is an amazing market not only because of its established network of mass transit, but also because there is great room for disruption. Existing software solutions for mass transit operations are dated, and the potential to innovate on services, reduce costs and provide better driver schedules is often overlooked," Said Amos Haggiag, Optibus CEO. "Dave is the right person to do this, and I'm certain he can deliver on the great potential we see in the UK and the existing pilots we have with leading players in this market."
"I'm glad to join Optibus and set up its presence in the UK," Said Dave. "The market potential is huge, and the immense business value behind transforming current technology promises great success. It's important that our customers, partners and staff know that we are dedicated to building a solid foundation in the UK. Our vision involves helping the transport industry transform right here in the UK and we can only do this by investing in our people and business."
About Optibus
Optibus helps the world's leading transit providers better run mass-transportation through advanced artificial intelligence and optimization algorithms. Optibus provides a SaaS platform that plans and schedules the movements of every vehicle and driver, with detailed insight into how this affects operations, on-time performance and costs. Optibus has been chosen for more than 300 cities and drives some of the most complex and large-scale transit operations worldwide, helping improve quality of service and efficiency, reduce costs, streamline operations and reduce congestion and emissions.
The company has offices in San Francisco, London, Tel Aviv, and Düsseldorf.
Read our latest articles:
Relief Vehicle Scheduling
MV transportation – Improving Efficiencies
Bus rapid transit systems planning
Electric vehicle optimization