The Minnesota Valley Transit Authority (MVTA), a public transit agency serving over 2.9 million annual passengers, is now using Optibus' Planning, Scheduling, and Rostering modules to provide services to the Minneapolis-St. Paul metropolitan area.
The second largest transit provider in Minnesota, MVTA provides fixed-route and demand-response bus services to residents of seven suburbs in the south metro area: Apple Valley, Burnsville, Eagan, and Rosemount in Dakota County, and Savage, Prior Lake and Shakopee in Scott County. As a member of the Suburban Transit Association (STA), MVTA advocates for suburban transit needs in the Twin Cities metropolitan region.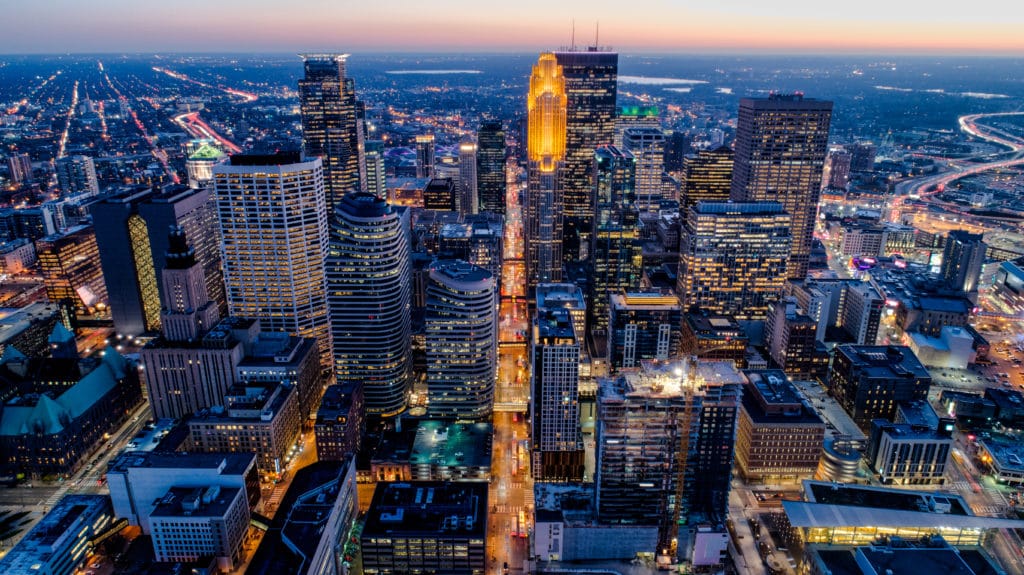 Why Optibus?
MVTA was looking to create improvements across their operations, including enhancing their on-time performance and customer satisfaction rate, while reducing costs.
They also wanted to become faster and more agile in launching short-term services, such as detours and re-routing for special events, and in producing operational schedules in response to an upcoming network redesign.
To achieve these goals, MVTA chose Optibus' Planning, Scheduling, and Rostering modules as their software solution. They will also be one of the first transit agencies to implement Optibus' new Operations module in early 2022.
"We released an RFP for a faster, unified solution for planning and scheduling," said Luther Wynder, CEO at MVTA. "After receiving several proposals, our evaluation committee determined that Optibus was the superior solution."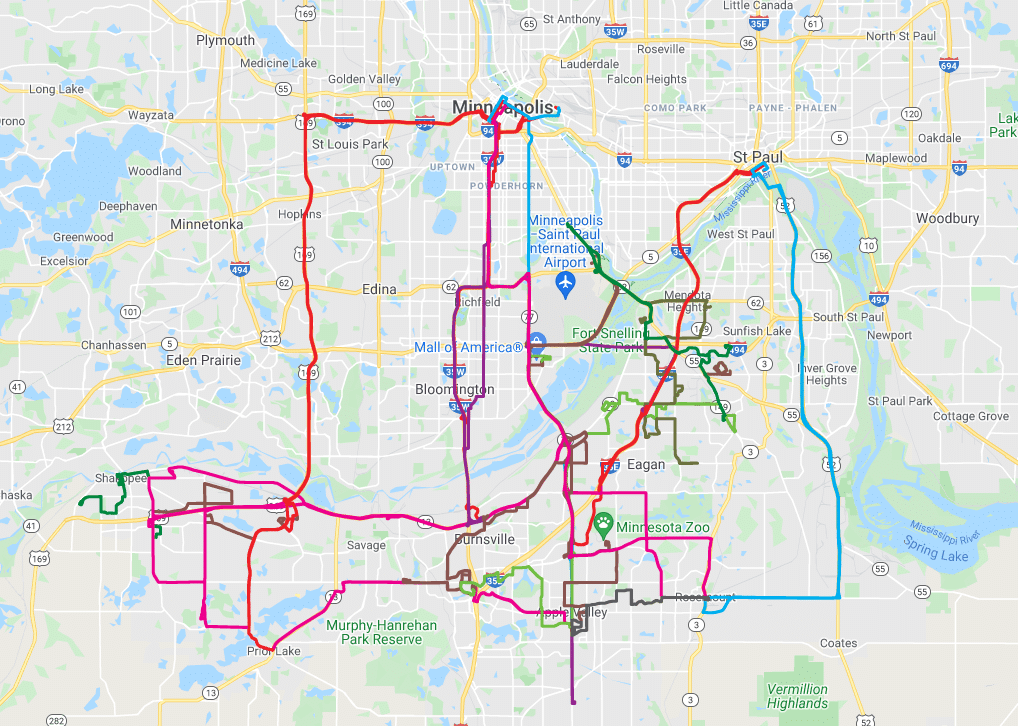 One Comprehensive Platform in the Cloud
MVTA had previously used one platform for strategic planning and a second platform for operational planning and scheduling.
By switching to Optibus, MVTA will migrate all their planning, scheduling, and rostering processes onto a single, comprehensive platform. Centralizing their work enables MVTA to better monitor and manage all of their services side-by-side, and eliminates the need to transfer between programs for different work functions.
Because Optibus is based in the cloud, MVTA's planners can collaborate remotely on the same system and ensure their work stays organized and up to date.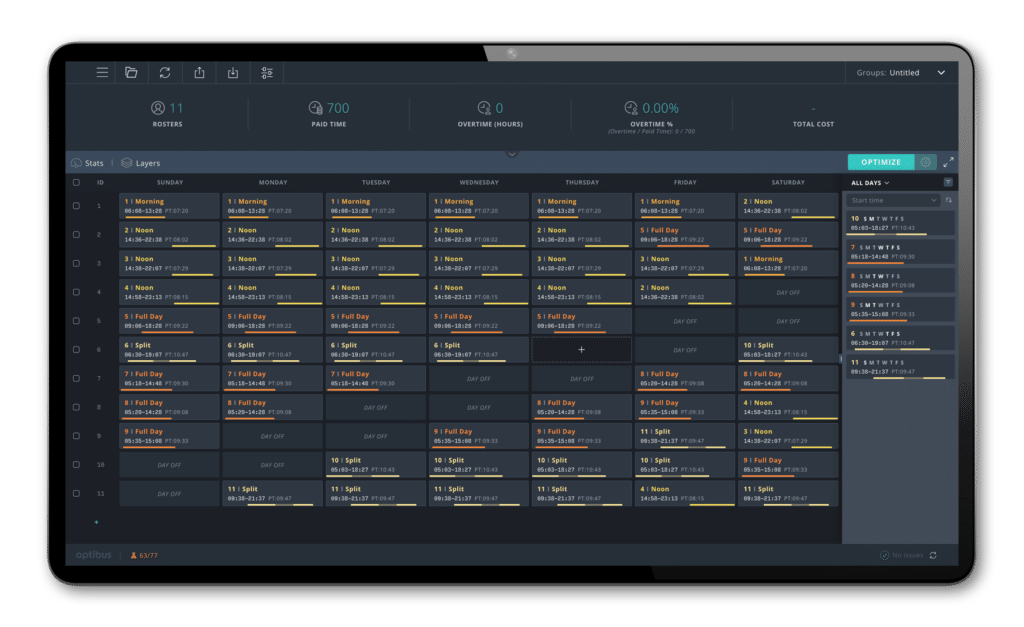 "Moving all our work processes to one platform helps us work faster and more efficiently. Our passengers will see that translate to new and enhanced services," said Luther.
In addition, MVTA always has the most up-to-date and innovative planning, schedule and rostering capabilities without any additional costs, costly upgrades, or unnecessary down time, because the Optibus system is automatically updated through the cloud.
Optibus also integrates with MVTA's AVL vendor, Avail Technologies, meaning MVTA will be able to continue working seamlessly as they switch to Optibus.
Better Services, Faster with Multiple Scenario Creation
The ability to quickly create scenarios and improve services was key for MVTA.
"We needed a solution that enabled us to respond immediately to our passengers' needs, rather than slowing us down," said Luther.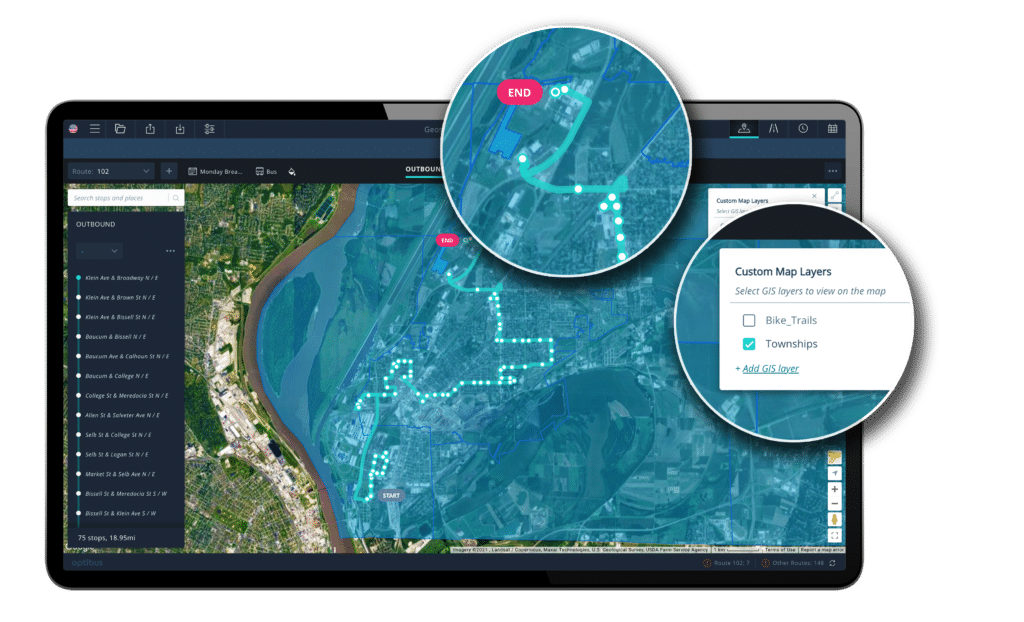 Using Optibus, MVTA can create new routes, timetables, and rosters faster than ever, saving time and resources.
MVTA also wanted more advanced optimization tools, particularly the ability to quickly create and compare different service scenarios, ensuring the best services and passenger experience while staying within budget.
Using Optibus' rapid scenario creation tool, MVTA can save baseline scenarios — be it a temporary detour for construction or a special event, or a total network redesign — and create alternative scenarios. MVTA can then see the different outcomes of each scenario side-by-side on Optibus' dashboard, assess the impact on vehicle count, driver duties, costs, and more, and choose the scenario that best fits their needs.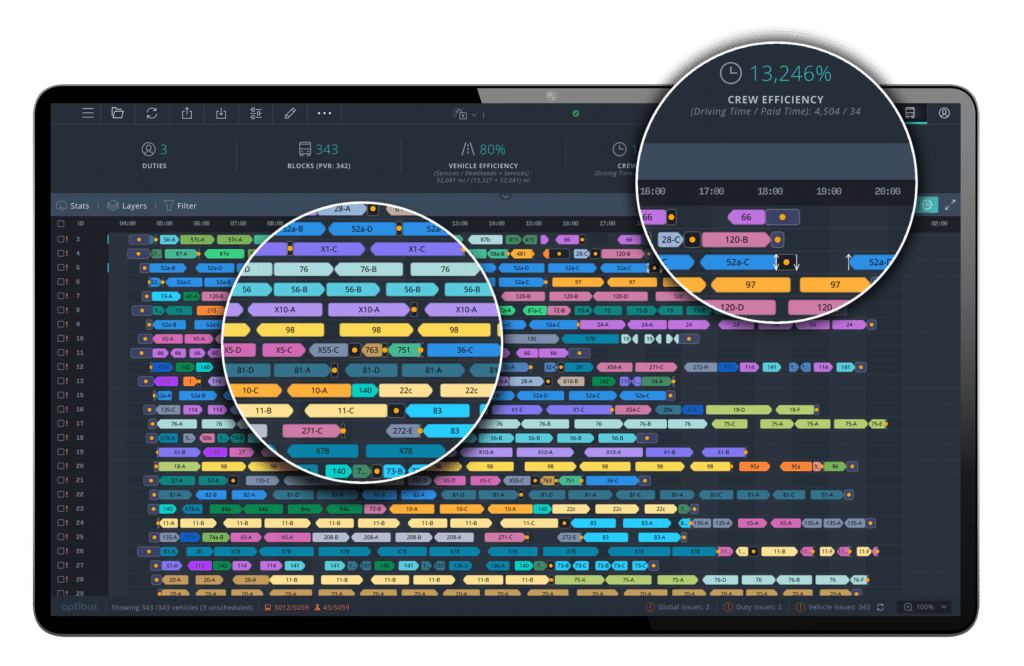 "Optibus allows us to experiment with multiple scenarios, quickly and as many times as needed, until we figure out the optimal network that makes transit efficient and accessible for all our communities, and gets them where they need to go," said Luther.
The result is higher-quality services that encourage more people to use public transit.
Read More: