London's Paddington Station has borne witness to a great part of history, dating all the way back to 1852. This included the transport of goods (particularly milk and parcels), all types of passengers , the onslaught of World Wars (although no damage was done to it), upgrades, reconstruction and preservation.
Additionally, the children's book character, Paddington Bear, was named after the station (not the other way around, if you were wondering). In the books, written by Michael Bond, the bear is found at the station, with a note attached to his coat reading "please look after this bear, thank you". And, as they say…the rest is history.
Optibus UK's offices are located right by the station, which is a symbol of the UK's exceptional mass transit network, and this seems just right for a startup that champions mass transit. Optibus is opening offices in the UK to bring its vision to fruition: providing the technology that will drive better and more efficient means of public transportation, making it the first choice for passengers and cities alike.
The offices themselves are located in a Grade 1 listed Brunel-built building. Isambard Kingdom Brunel was a mechanical and civil engineer who was exceptionally prolific – designing bridges, tunnels, the UK's Great Western Railway (that reaches London Paddington) to mention but a few of his projects. While the building harks back to the traditions of transportation, it also incorporates a super fresh modern look inside, echoing how public and mass transit are evolving today. It just seems right that as a result of the location, the Optibus UK office is well connected for all types of transportation.
Some surprising facts about the Optibus UK office building:
Paddington Bear The Movie 1 & 2 were filmed partially in our offices!
A secret entrance leads directly onto Paddington station!
It is connected by bus, train, Tube, Crossrail, bike, foot and even has free parking!
The garden below is a floating garden suspended on the canal – which still has boats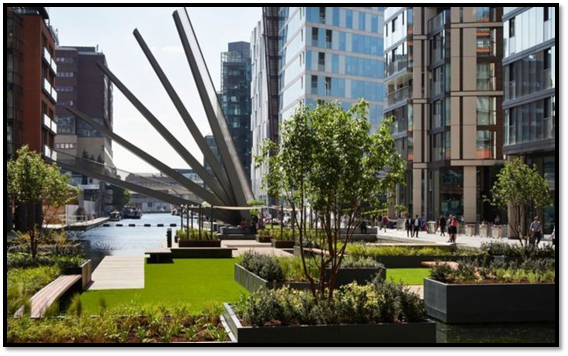 Our London office demonstrates both the history and future of transport – so, make sure to drop by if you are in the area!