Grupo Ruiz is using cloud-native AI platform Optibus to optimize its transport service in the post-COVID new normal, enabling more agile transportation networks that adapt to changing demand.
The volatility in ridership seen during the pandemic has highlighted the need for robust, flexible software that facilitates quick and effective changes to ensure that timetables and schedules match passenger requirements.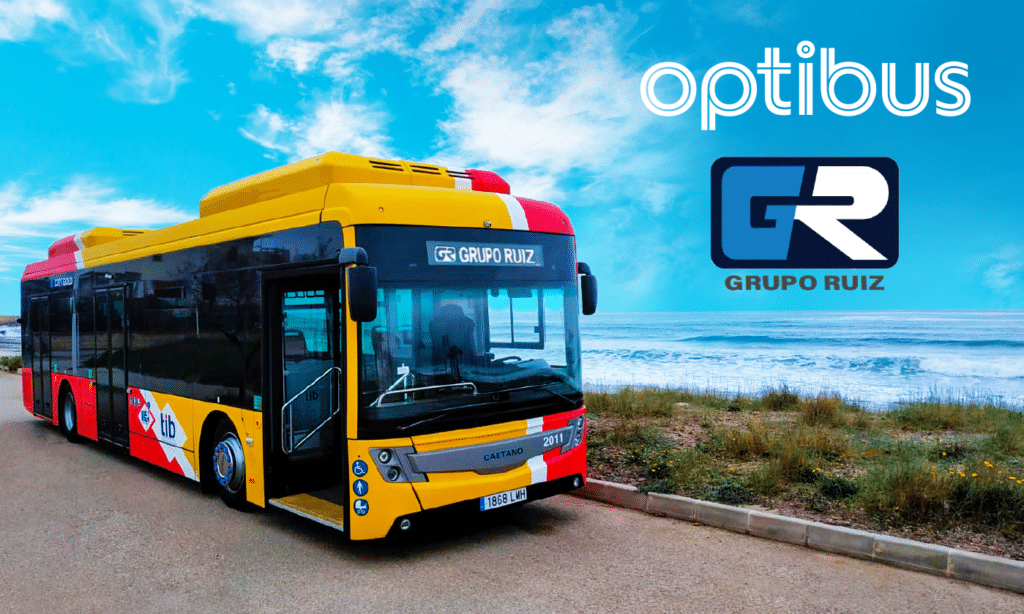 Optibus makes it possible to quickly view the impact of multiple different scheduling scenarios, enabling Grupo Ruiz to select the optimal scenario that benefits passengers and ridership needs the most, while using the metrics provided to make informed decisions about the impact on customers, drivers and operational efficiency.
Grupo Ruiz, which has more than 130 years of experience in the management of passenger transport by road and sustainable resources, will initially be using Optibus to plan and schedule transportation in Madrid, Mallorca and Cascais, in Portugal's Lisbon district. The initial rollout will be followed by a rollout to all 1,000 vehicles across Spain, including Grupo Ruiz's EV fleet.
Grupo Ruiz will be replacing diesel buses with 32 electric and 141 compressed natural gas alternatives to decrease harmful emissions, with the assistance of €27.5 million in financing from the European Investment Bank, a project supported by the European Fund for Strategic Investments.
"Grupo Ruiz, in tune with its mission of being a leader in technology and sustainability, has selected Optibus because it is committed to incorporating the best technology in its processes, to offer its users and customers the best possible service, in continuous adaptation to their mobility needs," said Grupo Ruiz General Director Alberto Egido.
"Sustainable cities are founded on a combination of ideals and the technology that turns those ideals into reality, and Optibus is happy to be working with Grupo Ruiz to transform its transportation networks with our technology, bringing to fruition the ideals of sustainability that we both share," said Optibus CEO Amos Haggiag.