Click here to read the announcement in Italian
ATAP, an urban and interurban public transportation operator in Pordenone, Italy, is now using the Scheduling module from Optibus, an AI software platform that powers mass transportation operations, to optimize their crew, vehicle, and relief car schedules.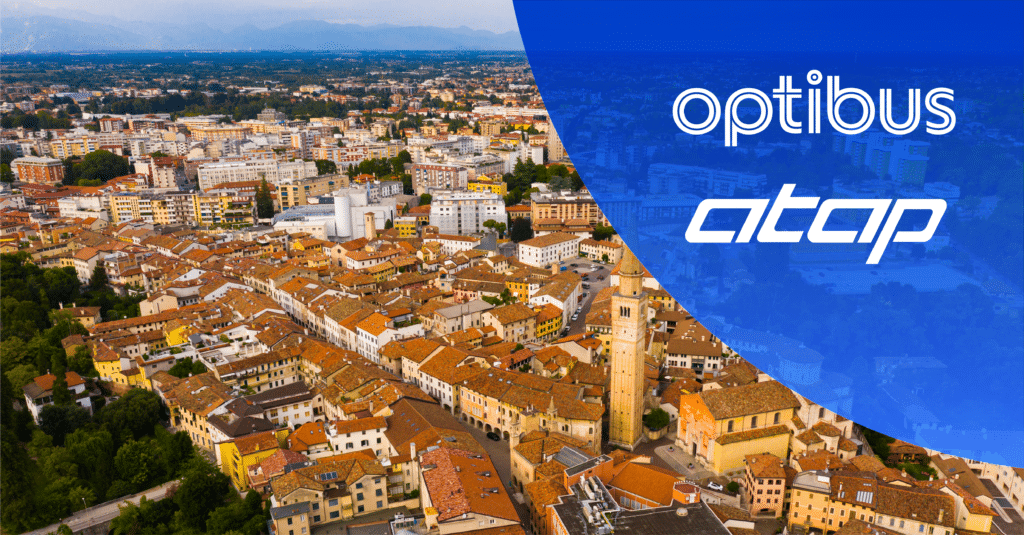 Optimizing crew, vehicle, and relief car schedules
ATAP wanted a software solution with powerful optimization capabilities to enhance the 84 urban and interurban routes ATAP operates in and around Pordenone. Backed by Optibus' advanced optimization algorithms and easy-to-use digital tools, ATAP can optimize multiple types of schedules, including driver duties, service vehicles, and relief cars. Optimizing schedules simultaneously on one platform enhances both ATAP's vehicle blocks and driver duties, resulting in more efficient operations and better schedules, in less time and at lower costs.
Faster scheduling processes thanks to the cloud
Thanks to the power of Optibus' algorithms and cloud-native solution, ATAP can now run optimizations in minutes, instead of hours. ATAP can also run multiple scenarios simultaneously, assess the impact of each scenario on their operation and the transportation network, and pick the best option possible. The result is better decisions, faster, and time saved.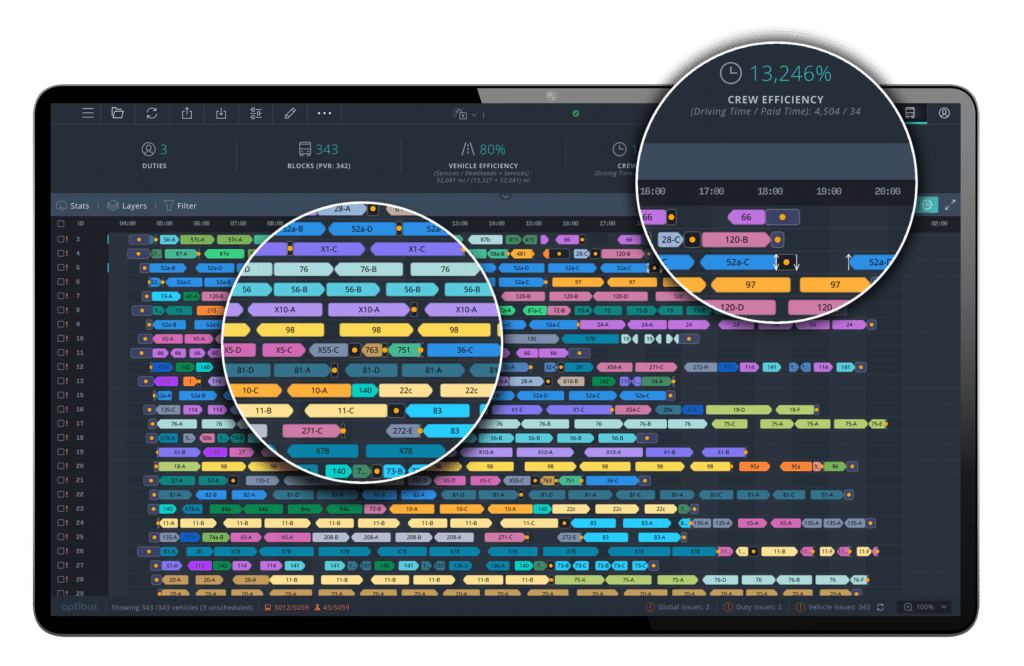 Another unique advantage of Optibus is that the platform is automatically and instantly updated with new features and product releases, keeping the Optibus platform up-to-date and in line with the evolution of technology and AI.
"Optibus' easy-to-use digital tools put speed and powerful optimization capabilities straight into ATAP's hands," said Francesco Golia, Regional Director Southern Europe at Optibus. "We are proud to work with a company as innovative as ATAP. Their vote of confidence in Optibus is further proof that our platform represents one of the most advanced solutions available in the market today."
"ATAP has innovation in its DNA, so it only makes sense to work with a company as innovative as Optibus," said Narciso Gaspardo, President and CEO of ATAP. "Optibus' platform is one of the best available in the market. Its optimization capabilities, speed, flexibility, and user-friendly interface allow us to reduce costs and recover fundamental resources to continue improving services."
About Optibus
Optibus is an end-to-end, cloud-native platform for transportation planning, scheduling, rostering, and operations, powered by artificial intelligence (AI). Hundreds of public and private transportation agencies and operators around the world trust Optibus to modernize their operations, increase efficiency, improve service quality, promote transportation equity, increase ridership, and reduce costs.
Some of our customers include: Arriva Italy, Stagecoach, Abellio, First Group, RATP, Keolis, Transdev and much more. Founded in 2014, Optibus is recognized as a technology pioneer by the World Economic Forum for its role in transforming the transportation industry, promoting equity, sustainability and smart cities. Learn more: www.optibus.com
About ATAP
ATAP has managed public transport in the province of Pordenone for over forty years. ATAP's mission is to be a role model and a decision maker in the mobility system with regard to quality, safety and competitive services, while respecting the environment, staying compliant with socio-territorial changes, and participating in the development of the territory, thanks to services designed to meet customer expectations.
ATAP SpA is a private joint stock company with 93.75% of shareholders coming from the a public sector, including the Municipalities of the province of Pordenone, and the remainder by treasury shares, Nuovo Nuovo Trasporto Triveneto Srl and private individuals, and former employees. www.atap.pn.it/it/
Read More: